AQUA-PRO
Regular price
Sale price
$9,995 AUD
Unit price
per
Sale
Coming Soon!
Description

Product Principle
Arrange and place each wireless sensor (probe) in a linear (1x9) or matrix (3x3) formation 1-10 metres apart over a suspicious leak point. 

The display screen instructs each wireless sensor to collect data simultaneously. Each value is stored when sampling data according to the number of sensors used. Comparing the data allows the user to determine the location of a leak.

Upon estimating the leak's location with the nine wireless floor sensors, the separate cabled floor sensor can be attached to the display screen to precisely pinpoint the leak - this is the final step of the process.

AQUA-PRO Features 
- The AQUA-PRO's heightened response is due to the latest digital signal processing chip and digital filter chip, integrated controller and 16M cache.
- 7-inch FULL HD colour LCD touchscreen display.
- All nine wireless sensors (probes) can be used simultaneously to detect a leak, significantly increasing the measurement range and reducing the time to find the leak: all wireless, no wiring.
- Take readings from up to 1000 metres away.
- The sensor frequency can be adjusted between a range of 70-9000HZ.
- The display screen shows the leak signal in real-time in the form of spectrum bars.
- A large lithium-ion battery provides more than 10 hours of operation on one charge.
- User manual & lifetime support.

- Eight available languages (English, Polish, German, Spanish, French, Turkish, Italian and Arabic) and more to come!
The AQUA-PRO is our new fully automatic elite leak detector which allows the user to cover large areas when looking for a water leak underground. Nine individual sensors (probes) are spread 1-10 metres apart in any order throughout a dedicated surface area to uncover a leak quickly and efficiently, rather than listening to one sensor at a time with a standard leak detector.

Share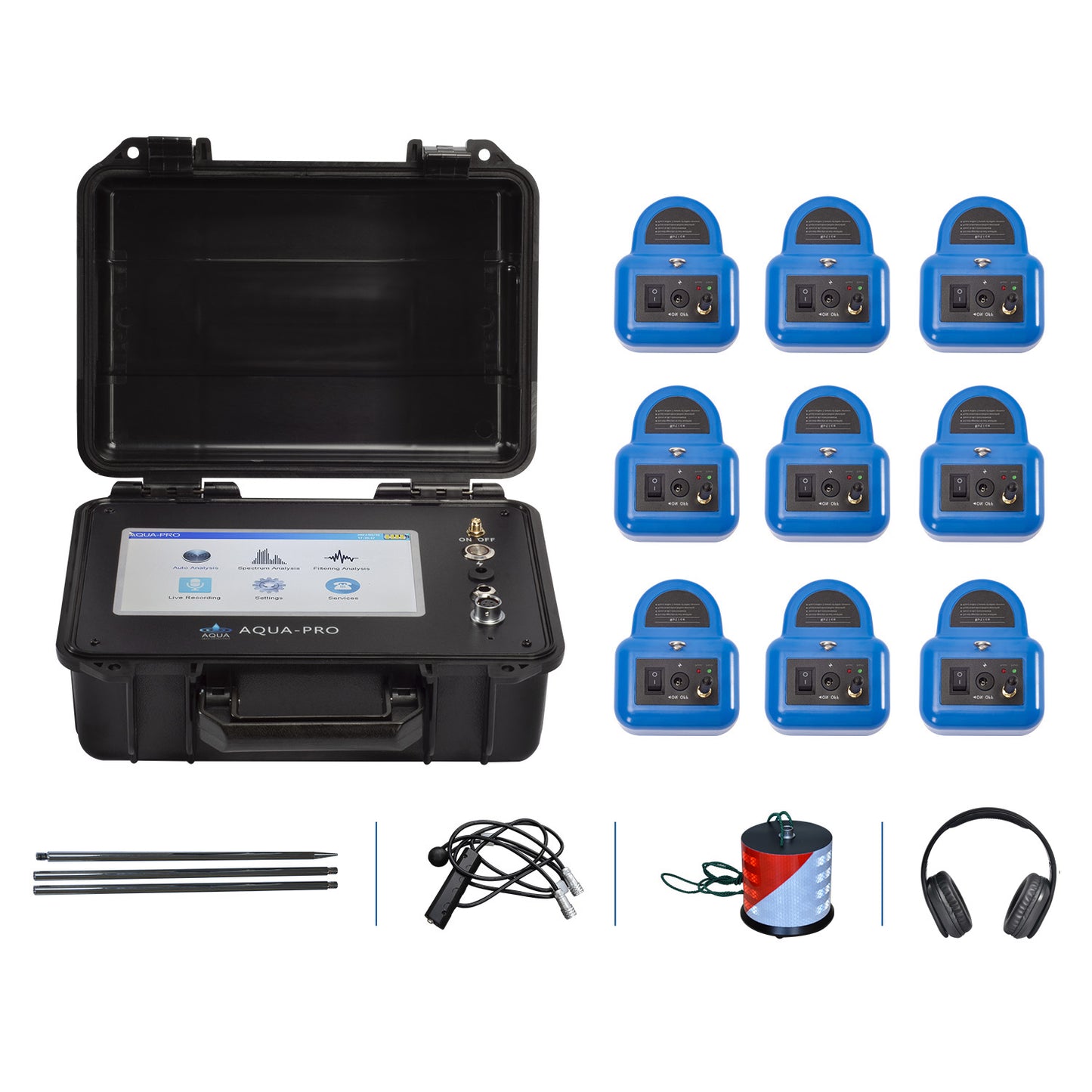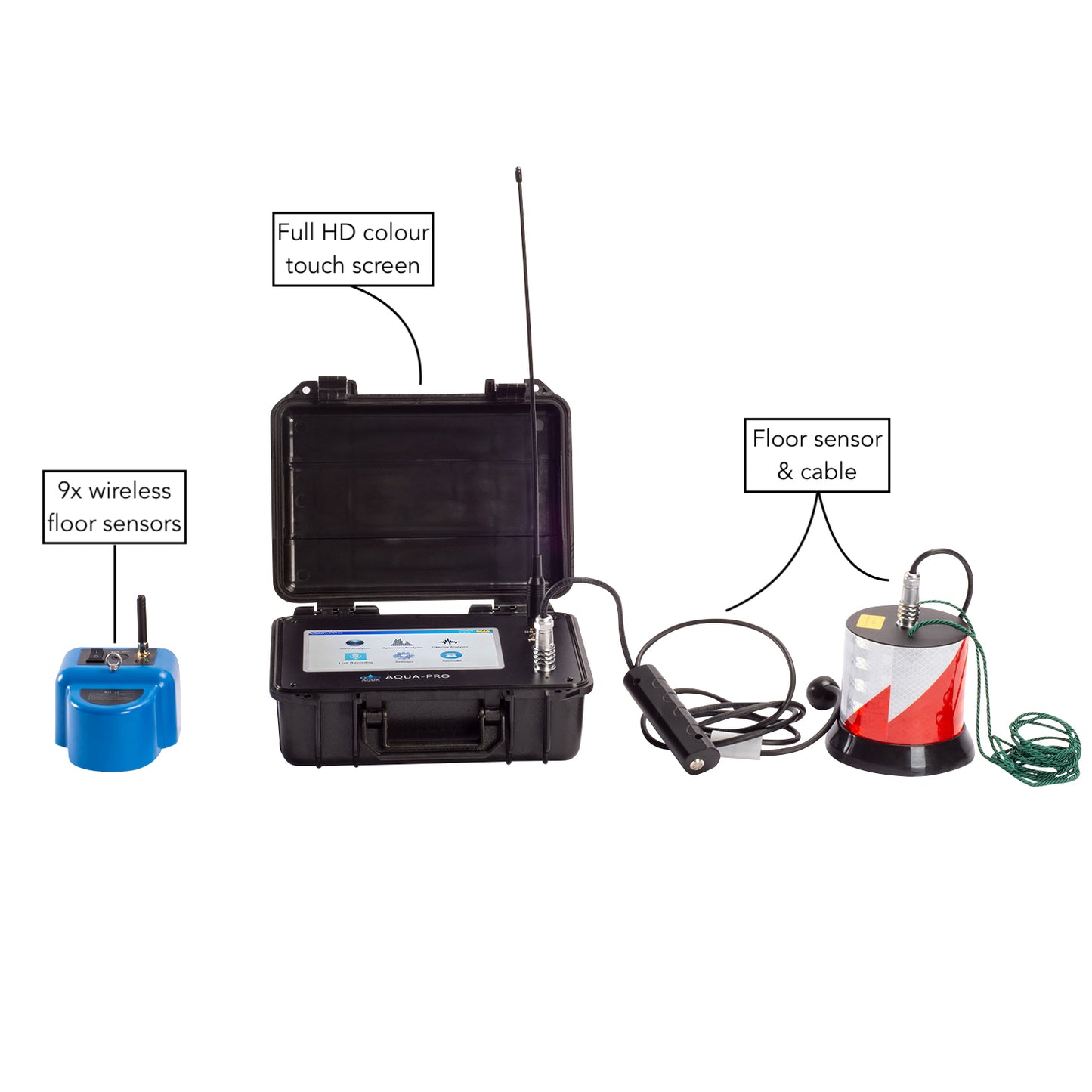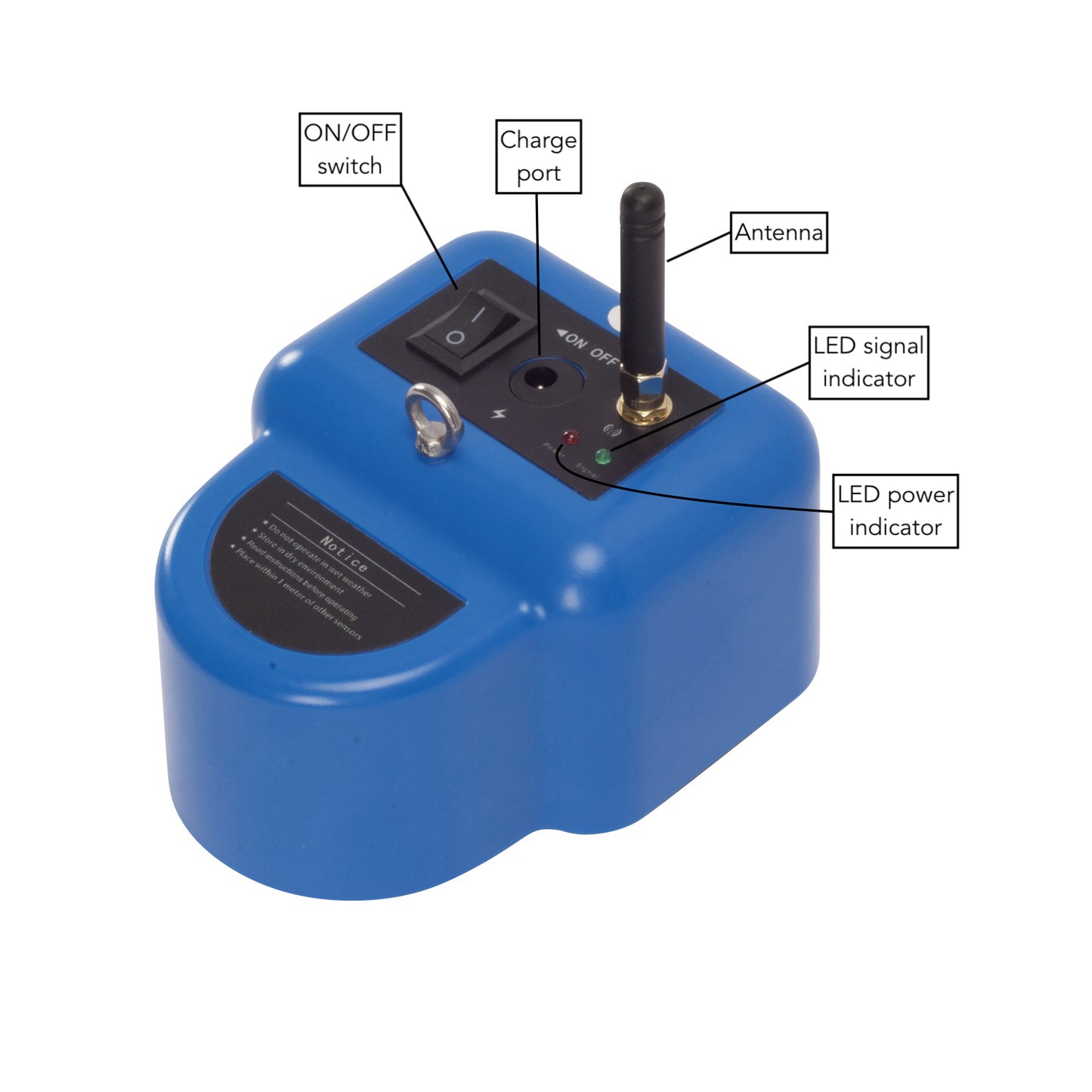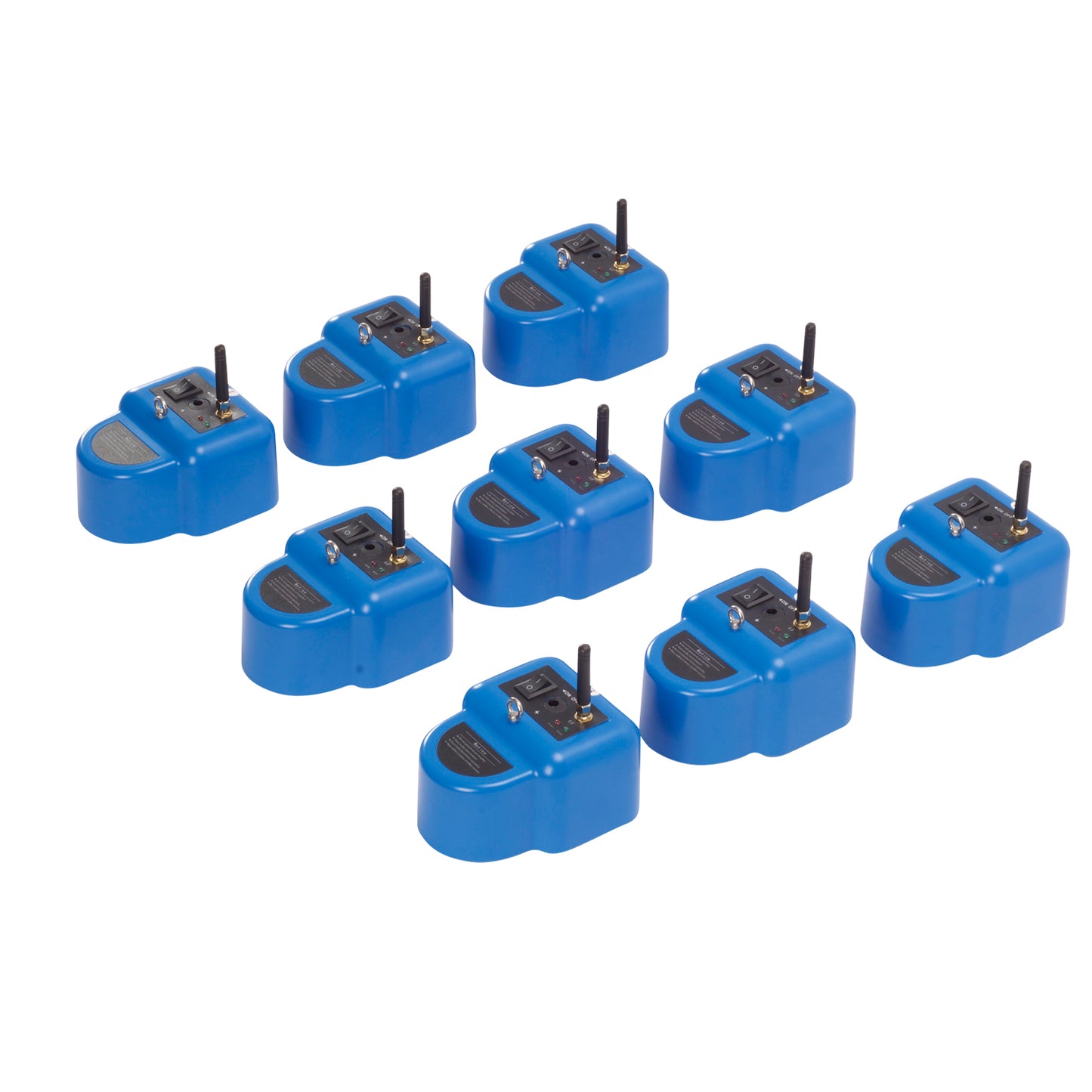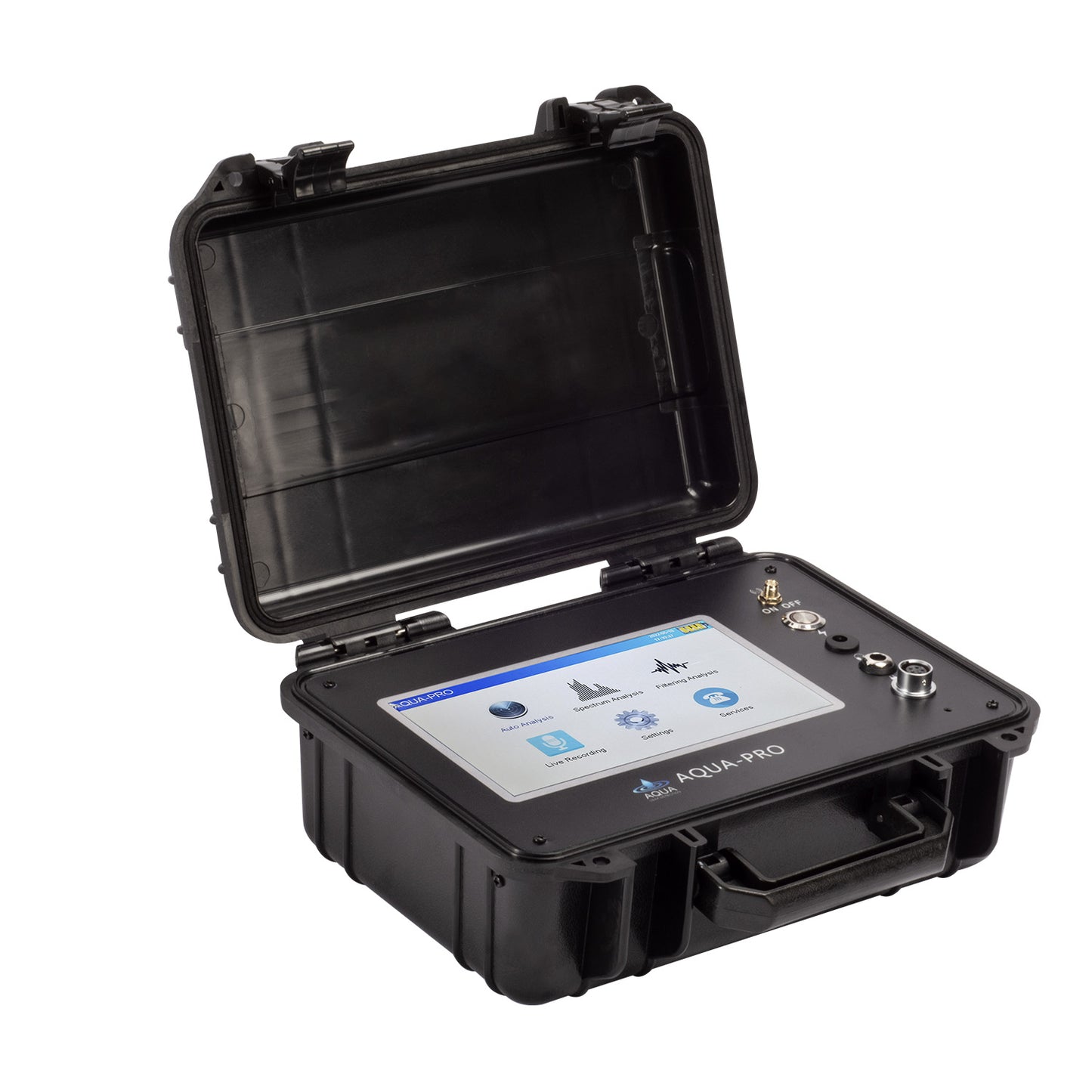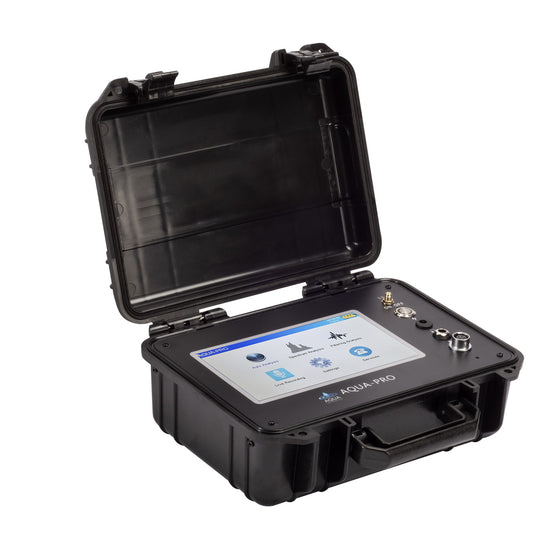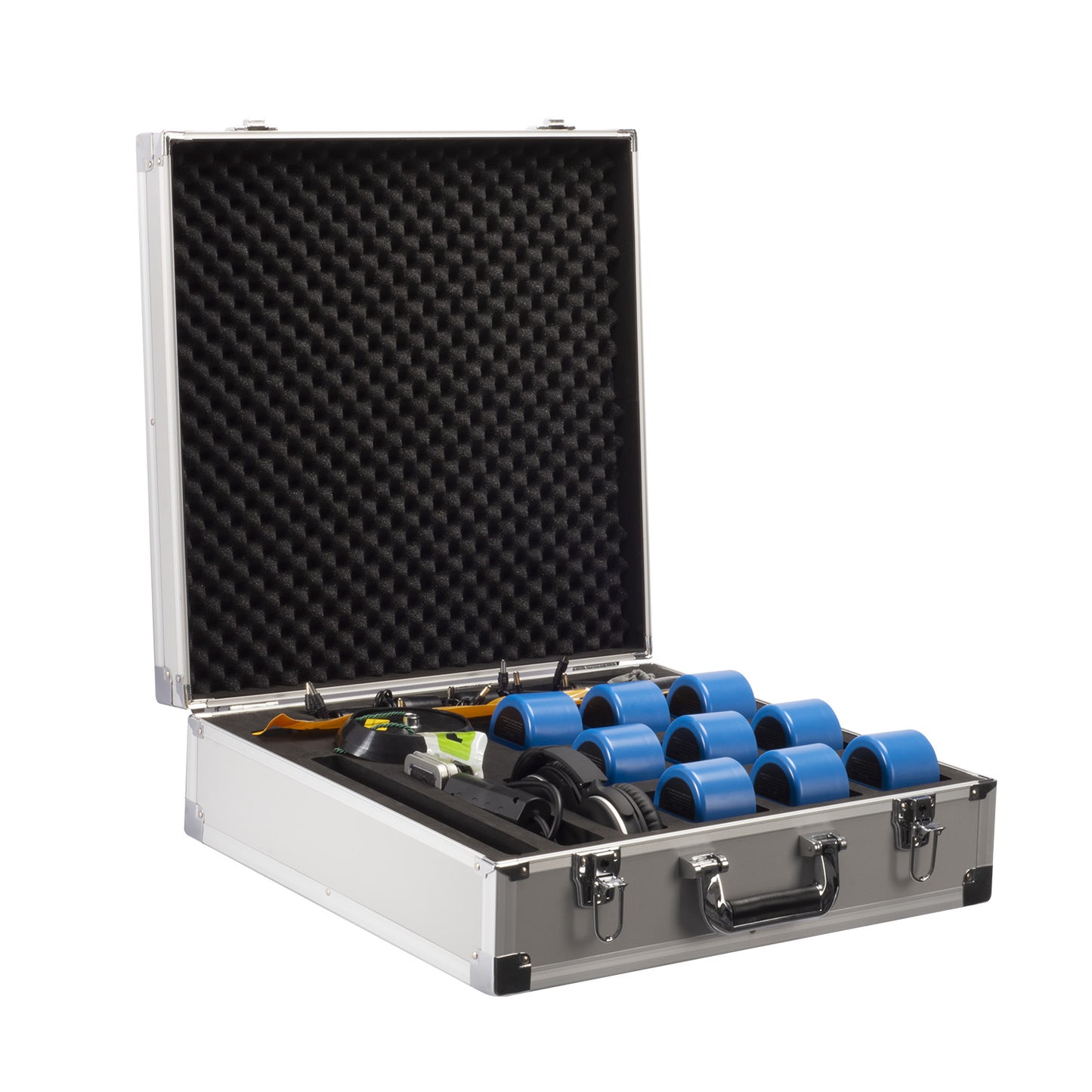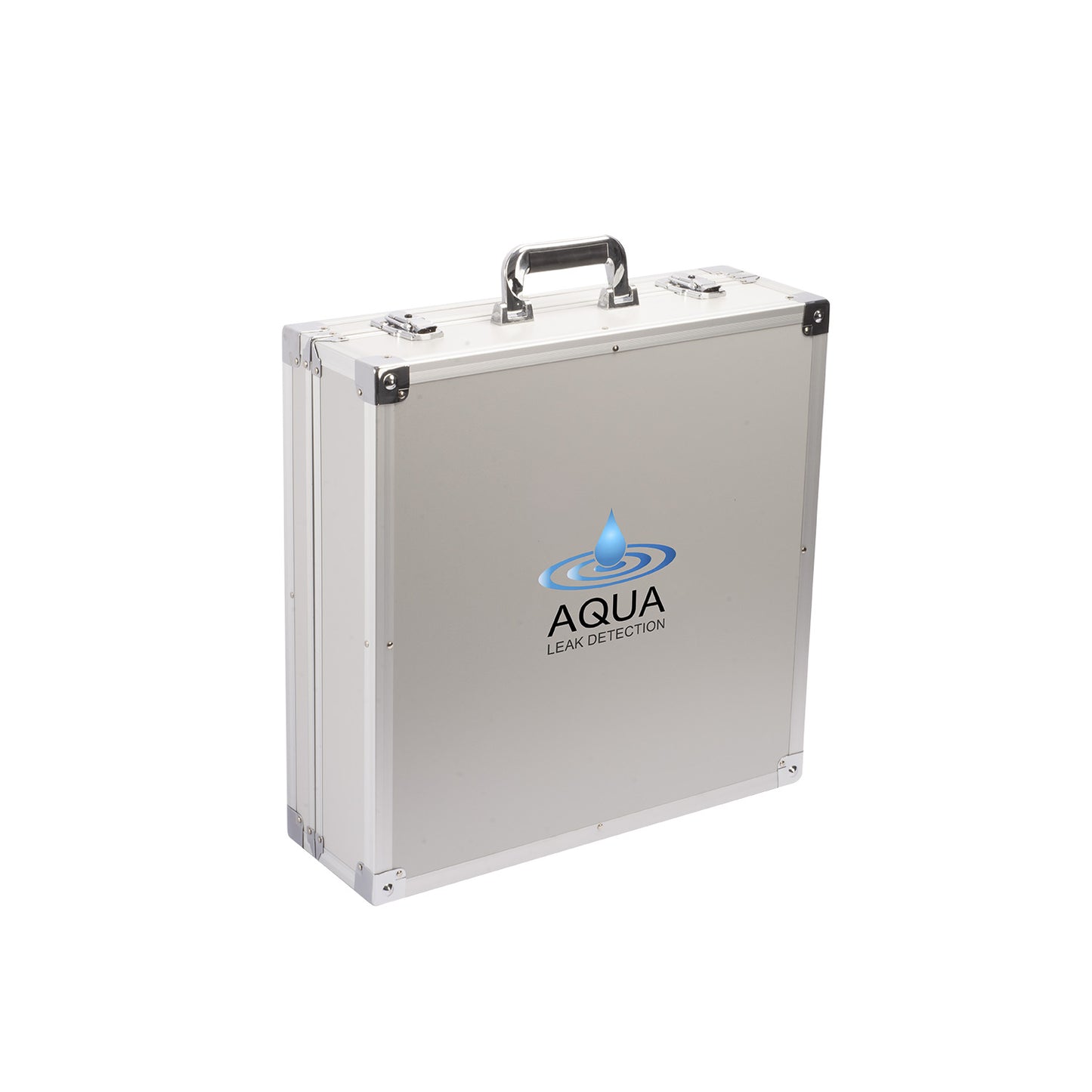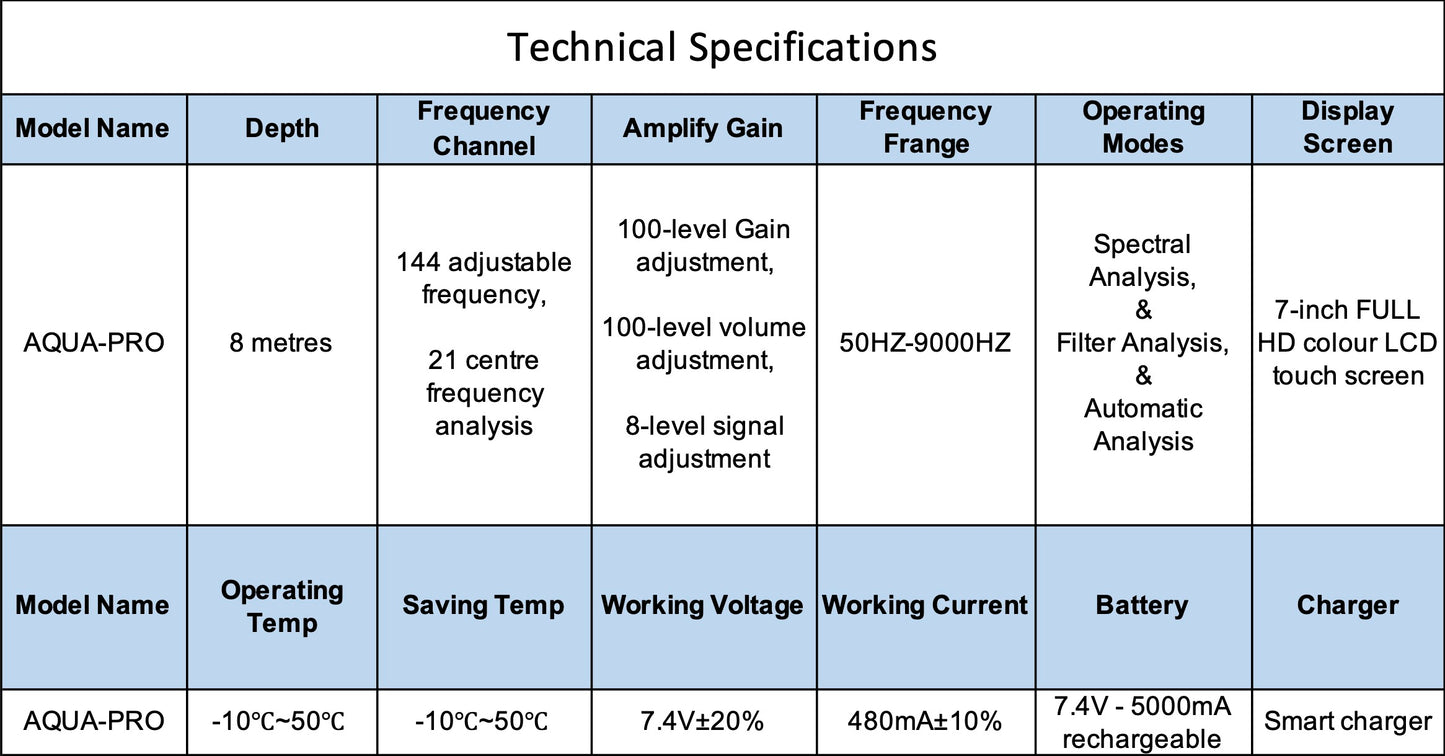 Australian owned & operated.

At Aqua Leak Detection, we take immense pride in being an Australian-owned and operated company.

Eight fully integrated languages.

English, Polish, German, Italian, Spanish, French, Arabic and Turkish and more!

Quality assurance guaranteed!

All of our equipment include a 5-year warranty and lifetime support.
Ease of use.

The intelligent full HD touchscreen allows the user to read, visualise and map the state of the pipework. It is powered by a powerful rechargeable lithium-ion battery that can last 10+ hours on a single charge.

Ultimate efficiency.

The power of nine wireless sensors simultaneously working together helps the user locate a leak as quickly as possible. Especially useful when trying to cover a large surface area.

Fortified casing.

We understand the importance of having a solid and sturdy case to protect your equipment, especially when driving and moving between jobs. You can be assured that your equipment will be safe and out of harm's way.