Over 90% of balconies in Australia have porous grout joints. Porous grout joints allow water to pass below the tiled surface area, allowing the tiling adhesive to calcify, in return damaging the waterproofing membrane.
Why do balconies leak?

As buildings move over time, walls and floors shift, causing hairline cracks within tiled surface areas. These cracks are the beginning of most balcony leaks.
The most common issues found with leaking balconies are:
Walls and ceilings discolouring, including ceilings falling apart
Decay and rot spreading throughout external walls
Efflorescence and accumulating calcification
Mould growth between grout joints
These areas are constantly exposed to the elements. Be it the wind, rain or sunlight – these all cause cracks in cement render and grout, thus allowing water to seep underneath, causing damage to the waterproofing membrane. – In most cases, long before you can even notice as signs are generally underneath the surface area. Hidden from the naked eye.
If bathroom-grade waterproof membranes, chipboard substrates, tile underlay or slate underlay are used as part of the waterproof system, waterproofed balconies deteriorate. This often means damage as a result, especially if they are built over living areas or garages.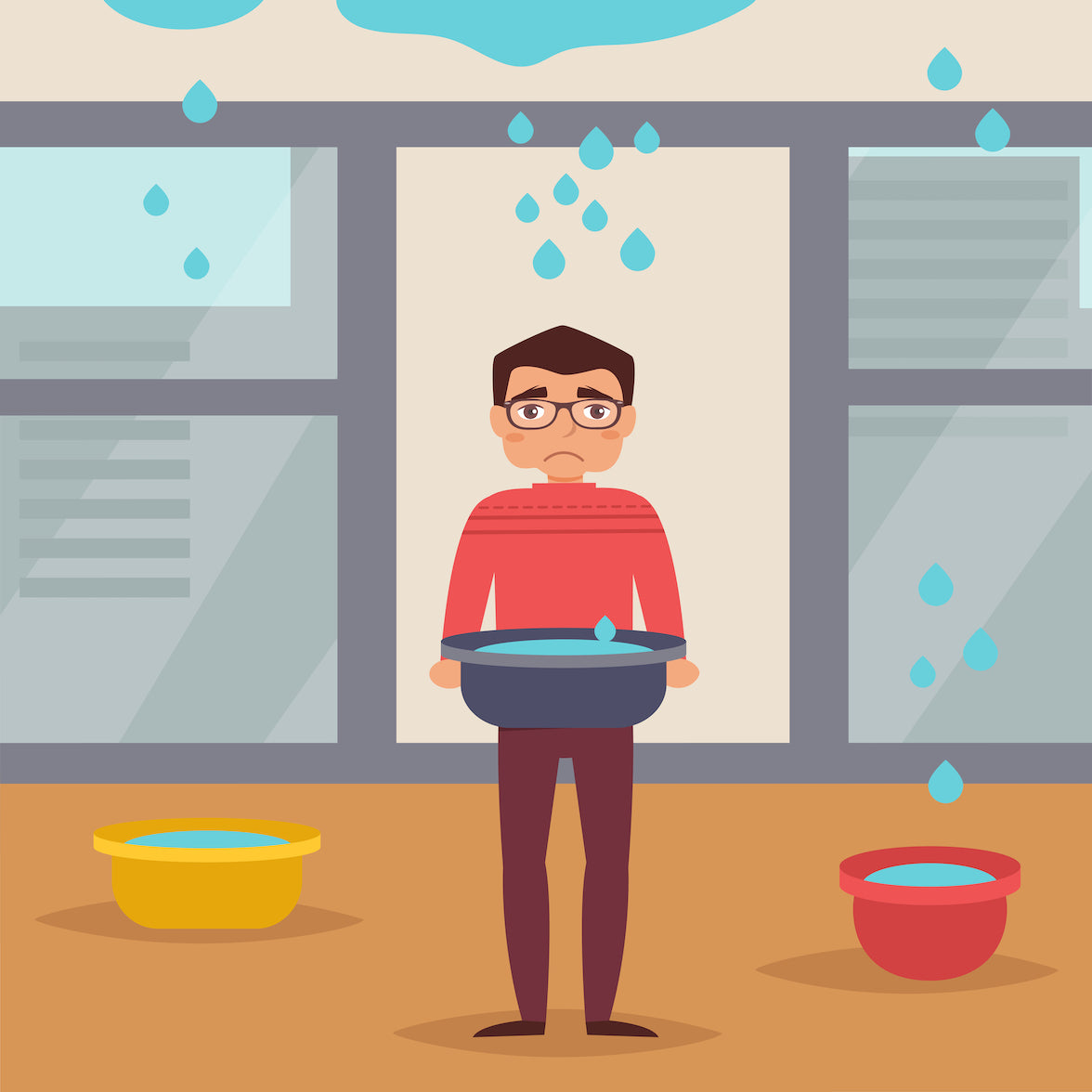 How do you know if you have a leaking balcony?
Cracks in render, grout or tiles, wet patches, or stains are all clear indications that you may be experiencing a leak. These occurrences need to be dealt with immediately, as loose tiles also allow water to penetrate beneath and cause structural damage to the building. Grass patches around balustrades, parapets, perimeters or even within grout joint are clear indicators of a leak.
If you have a problem opening and closing the door, it may mean that water has the timber to swell. Another sign that you need leaking balcony repairs is that moisture is pooling on the tiled surface area due to ineffective drainage.
Many homeowners in Melbourne end up with bad leaks within their property when a big storm comes around, primarily because initial signs of a leak went unattended to. Choosing to neglect the problem for an extended amount of time can even cause your entire balcony to collapse.
What to do if your balcony sealing isn't up to scratch.
According to the Victorian Building Authority, builders may be liable if the waterproofing of the balcony didn't meet standards, for up to 10 years. This begins from the date of the Occupancy Permit or Certificate of Final Inspection – or even longer if these were never issued. As the property owner, you may be held liable for negligent failure to maintain this part of the property. In order to avoid all of these dramas, it's necessary to invest in professional leak detection services to eliminate all threats (near and future) and continue maintaining the integrity of the porperty.
Here at Aqua Leak Detection, we have many years of experience within this field, specialising in professional leak detection, including finding those tricky spots that can cause serious damage. If you're experiencing any of the above signs, we encourage you to call us immediately, so we may help you diagnose the problem efficiently and effectively.
How to get started.
We understand that you may not know what direction to head in to keep your property free from leaks and threats. Contact our local Melbourne specialists for a transparent discussion on how we can best meet your needs.
Call Us